About The CREST Company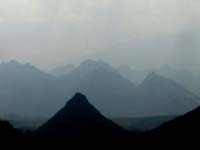 The CREST Company began serving clients in February of 1989 from our offices in Mosier, OR. From the beginning, the company offered services throughout the United States and beginning in 1994 began to serve clients with acquisition interests outside the US. Since that time, we have had engagements on 5 continents and we follow world wide trends as part of our continuing commitment to providing state of the art consulting services.
Outstanding client service has always been part of our "DNA" at CREST. We approach every engagement with the client's best interest in mind. If it makes sense to have a portion of the engagement conducted by other professionals, we will strongly recommend this to our clients.