Principal Profile
The CREST Company consists of two Principals: Donald J. Hoffman and Susan L. Hoffman, RN.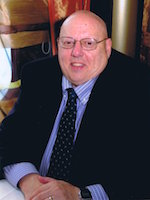 Donald J. Hoffman
Professional Experience
The CREST Company, 1989- (www.crestcompany.com)

Principal

The Hudson Group, Inc. 1985-1988

President and Chief Operating Officer

Reporting to the Chairman during 1985 and 1986, and subsequently to the President of Bunzl Building Material Service after acquisition by Bunzl, plc, responsible for 15 building material distribution locations with annual sales of $125MM.

International Paper Company 1975-1985 (www.ipaper.com)

Manager, Lumber and Plywood 1983-1985

Reporting to Senior Vice President, Land, Timber, Wood, Minerals, Diversified, responsible for profitability of eleven wood products facilities with sales of $300 million.

Other Positions with International Paper

Manager, Business Planning Land, Timber & Wood Products & Minerals 1981-1983
Product Manager Wood Products, 1980-1981
Manager, Planning Western Operations, 1978-1980
Project Manager California Operations, 1977-1978
Area Controller California Operations, 1975-1977

Biola University, La Mirada, California, 1970-1975 (www.biola.edu)

Controller and CFO
Education
Biola University, La Mirada, California

B.S. Degree - Business Administration, Accounting, 1970

California State Polytechnic University, Pomona, California

M.B.A. Degree - Business Management - 1974
Boards
Past Member, Board of Directors, Keweenaw Land Association, Limited (Symbol KEWL) (www.keweenaw.com) 1994 - 2019
Chairman, Akron Energy Systems, LLC - Akron, OH
Professional Certification
Certificate in Management Accounting - awarded 1976
Public Service
Volunteer with several Christian Ministries throughout the US and locally
Wasco County Planning Commission, Wasco County, OR - Completed 20 years of service ending in December 2013
American Red Cross - Completed 15 years of service ending in 2010, Chapter, State, and Western Region leadership positions
Chair, Board of Trustees, 2004-2021, now a board member. Horizon Christian School, Hood River, OR (www.horizonchristianschool.org)
Adjunct Faculty - Columbia Gorge Community College (www.cgcc.cc.or.us)
Recognition
Testified for the Wood Products industry on a number of occasions including the Senate Finance Committee hearings in 1985, The International Trade Commission hearings in 1979 and 1986.
Listed in Who's Who in the West - 1995.
Named one of the Outstanding Young Men of America by the U.S. Jaycees, 1980.