Commercial Information
Confidential Information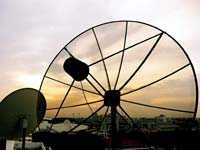 We will keep all information provided to us by our clients as confidential, and will not release any such information to third parties unless specifically authorized by our clients.
Client Disclosure
We do not disclose the names of our clients to third parties as a matter of policy.
References
We are happy to provide references upon request.
Proposals
We prepare written proposals prior to beginning an engagement with a new or existing client. Our proposals include:
An outline of the work to be performed
The type and format of the report to be issued
The timeframe for completion of the project
An estimate of the project fee including related out of pocket expenses
Initial meetings with clients, along with proposal preparation time are at no charge to the client.
Fees
We bill at the end of each month, which covers the work performed during that month, plus any out of pocket expenses incurred. Our Terms are net 15 days.
Service Guarantee
We will satisfy the requirements of the customer for the fee estimate contained in our proposal.