Management Advisory Services
Strategic Plan Development
We help clients develop and/or update their strategic plan. Depending on client preference, plan development can be approached either as a study and recommend project, or an internal facilitation project where client's key personnel are part of the plan development process. Strategic Planning normally includes a Visioning component and a Business Strategy component.
Organizational Effectiveness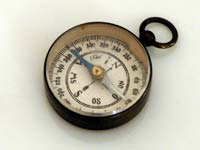 We help clients assess their effectiveness in a variety ways with Organization Structure review, Pricing and Margin analysis, customer satisfaction measures, threat and opportunity reviews, benchmarking studies, and restructuring recommendations if appropriate.
Business Negotiations
We help clients negotiate business agreements with customers and/or suppliers as the "lead negotiator". These services can include labor contracts, real estate transactions, financing agreements, and other business to business agreements.
Human Resource Services
We help clients evaluate the effectiveness of their key management personnel if requested. We have also engaged in a number of senior management recruiting assignments and frequently serve as a member of the interview team on new hires. We offer design services for incentive compensation plans including profit share and equity arrangement in non-public companies.