Merger and Acquisition Services
The CREST Company approaches Merger and Acquisition work as a consulting service, not as an Investment Banking Service. All our work is on a fee for services basis, rather than on a success fee basis. Clients who need the full marketing capability of an investment bank for a sell side engagement may wish to use us to help prepare a company or division for sale.
Preliminary Assessment - Buy Side
We provide preliminary assessment services for clients who have identified a company that may have an interest in purchasing. This might include reviewing the Offering Memorandum and other data room materials made available by the seller, gaining an understanding of the real value of the company being evaluated, gauging the fit with the client company, and making preliminary due diligence calls with as requested.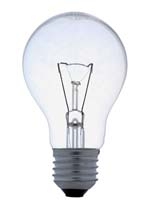 On Site Due Diligence
We visit the principal locations of the target acquisition company, meet with the management, develop an understanding of the strengths and weaknesses, market position, technology risks and provide a recommendation as to whether the company meets the client's acquisition criteria.
Financing Structure
We help clients developing a financing strategy for the acquisition including working with lenders in helping them understand the transaction, preparing financing presentations, and will help negotiate financing arrangements.
Valuation
While not an appraisal firm, our experience with business transactions in a variety of industries can help provide an indicator of value to clients who are considering either an acquisition or sale.
Representation
We can represent clients on either the buy side of an acquisition or the sell side as the principal negotiator. As indicated above, we have limited marketing capabilities on the sell side, but some clients prefer us to be their principal negotiator, even with an investment bank handling the marketing.